Press Release
APPROPRIATIONS FUNDING OF $117,500 WILL PROVIDE STARR COUNTY SHERIFF'S DEPARTMENT WITH NEEDED FUNDS TO FIGHT DRUG TRAFFICKING
Federal funds will be used to purchase equipment for Sheriff's Department and Constables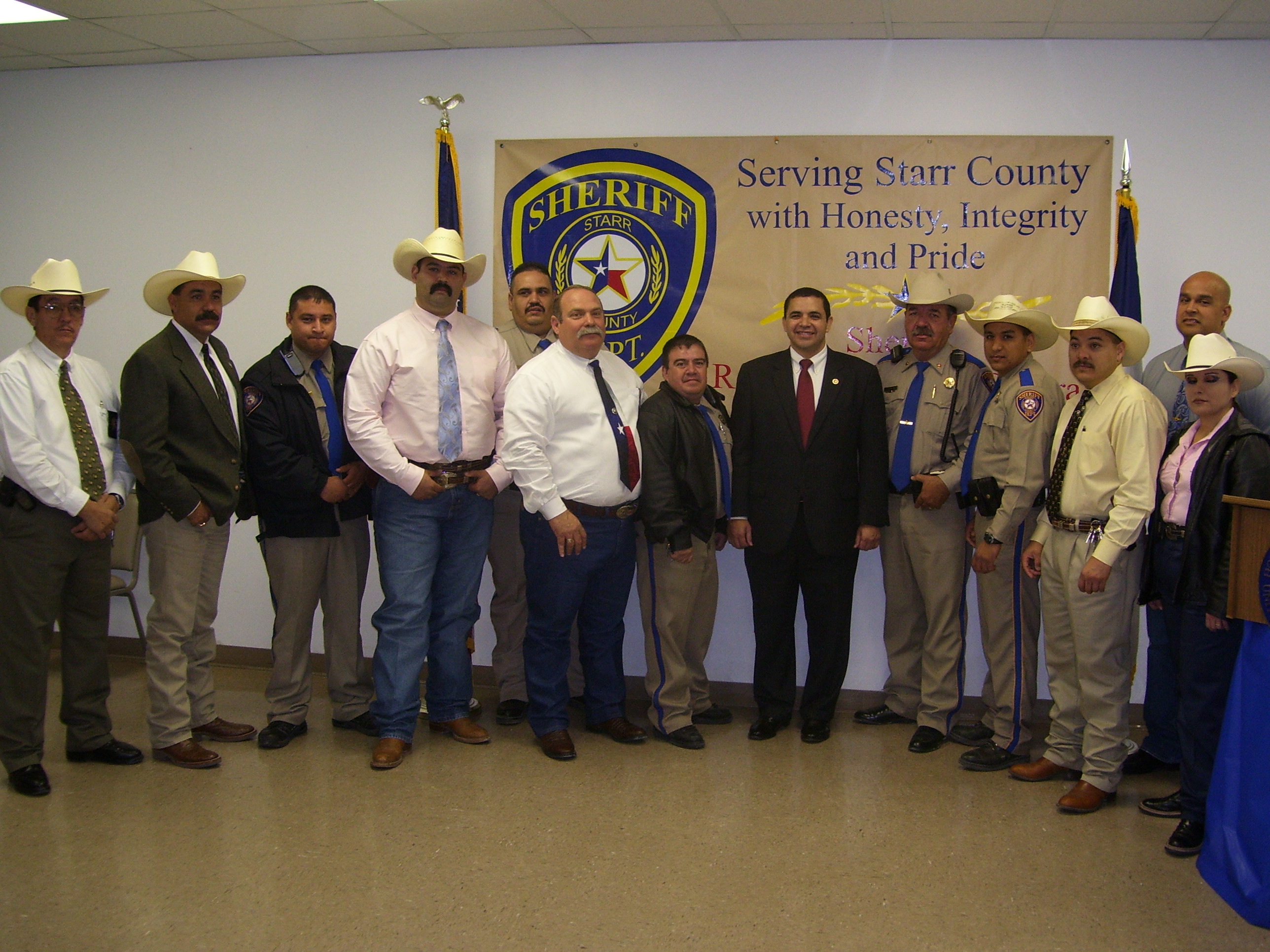 Today Congressman Henry Cuellar, together with Starr County Sheriff Reymundo Guerra, announced Appropriations funding for $117,500.
The funding will be used to purchase equipment to fight drug trafficking.  The eight Starr County Constables will also benefit from this allocation with $2,000 each for equipment.
 "Our law enforcement officers must have the best equipment to fight drug traffickers," says Congressman Cuellar. "We will continue supporting our law enforcement to ensure they are equipped with the latest technology and equipment for their safety and that of Starr County residents. I appreciate Sheriff Guerra's leadership and the work of his Deputies and Constables in providing safety for residents of Starr County."
Meanwhile, Sheriff Guerra says these funds will be put to good use and is very much appreciated. 
"Fighting crime along the border is something we take very seriously here in Starr County.  I am grateful to Congressman Cuellar for the federal resources provided that allow us to do our job using the latest equipment for our Deputies and Constables."
For more information on Appropriations funding or federal grants, please contact the Office of Congressman Henry Cuellar at (202) 225-1640.  For information on Congressman Henry Cuellar, visit his website at www.cuellar.house.gov.
###
Congressman Henry Cuellar is a member of the House Homeland Security, Small Business, and Agriculture Committees in the 110th Congress; accessibility to constituents, education, health care, economic development and national security are his priorities. Congressman Cuellar is also a Senior Whip.