Press Release
CONGRESSMAN HENRY CUELLAR ANNOUNCES $2.5 MILLION COMBINED GRANT AND LOAN FOR FALCON RURAL WATER SUPPLY CORPORATION
Federal funds to replace aging storage water tanks in rural communities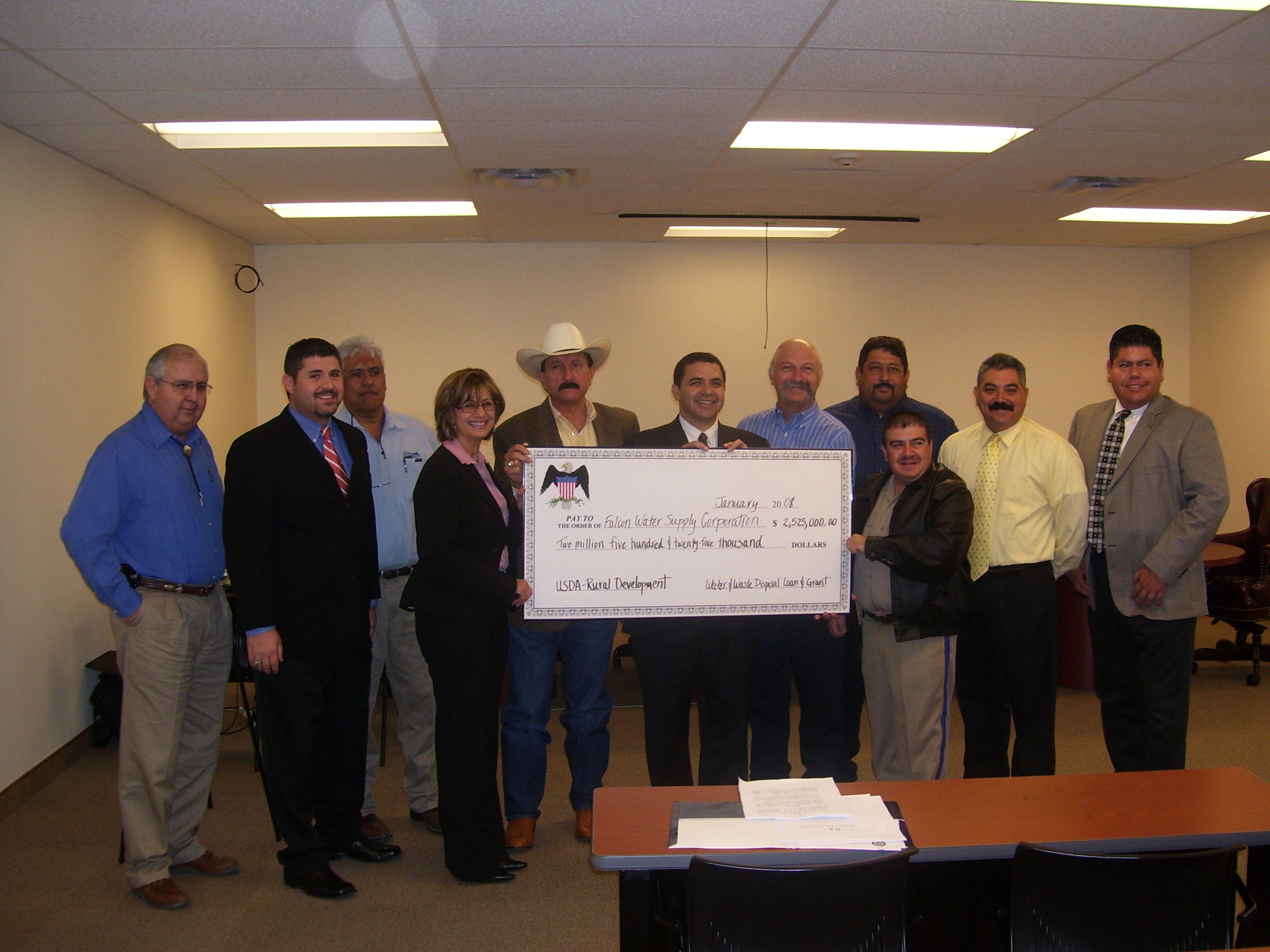 Congressman Henry Cuellar announced today a $2.5 million combined grant and loan from the United States Department of Agriculture (USDA) to the Falcon Rural Water Supply Corporation for improvements to the water system. The funding will come as a $1.391 million grant and a $1.134 million loan.
Specifically, the federal funds will be used to replace a 130,000 gallon ground storage tank at the Salineño plant site and a 150,000 gallon elevated storage tank to replace the existing Salineño standpipe. In addition, a 150,000 gallon elevated storage tank will replace the one at the Falcon standpipe. Also, 15,000 liter feet of 12" transmission lines and 19,500 liter feet of 6" distribution lines will be installed.
"I am always pleased when the federal government makes a concerted effort to help communities in need," said Congressman Cuellar. "When a community's heavily-used water storage tank goes down, it is imperative that city leaders do all they can to fix the problem immediately.  I congratulate officials in Starr and Zapata counties for taking immediate action and for working with my office in applying for federal loan and grant money for the benefit of its residents."
"On behalf of the residents that the Falcon Water Supply services, we publicly thank Congressman Cuellar for all his assistance with this much-needed help," said Ismael Sandoval, President of the Falcon Rural Water Supply Corporation.
The money was made available through the Rural Development Office of the U.S. Department of Agriculture.  The terms of the loan are 40 years at a low-interest rate of 4.5 percent.
For information on federal grants, contact Congressman Cuellar's Office at 202-225-1640. To learn more about Congressman Cuellar, log on to www.cuellar.house.gov
Congressman Henry Cuellar is a member of the House Homeland Security, Small Business, and Agriculture Committees in the 110th Congress; accessibility to constituents, education, health care, economic development and national security are his priorities. Congressman Cuellar is also a Senior Whip.
##