Press Release
Rep. Cuellar Participates in Jobs Tour at Grand Hyatt San Antonio
On Monday, October 6th, Congressman Henry Cuellar (D-TX28) participated in a jobs tour of the Grand Hyatt San Antonio to hear directly from employees how boosting trade, travel, and tourism will foster economic growth in the San Antonio area.
The tour included an overview of the basics of the property, including staff, rooms, and event space, and continued throughout the hotel, stopping to meet some of the employees who work in the kitchen, laundry, pool facilities and a mock guest room. Throughout the tour, Congressman Cuellar learned about how each component of the hotel functions and more information on the lodging industry.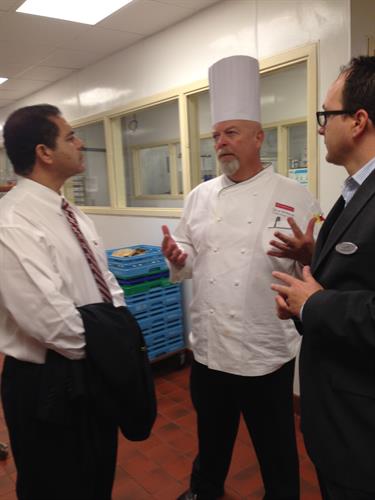 Congressman Cuellar meets with hotel employees at the Grand Hyatt to discuss their operations.
"I had the opportunity today to speak to the men and women who are the heart of the Grand Hyatt San Antonio – the individuals who show up every day to work hard and achieve the American Dream," said Congressman Cuellar. "Texas attracts people from around the country and all over the world. Congress must continue to do all it can to support the industry and ensure that travel and tourism remain a top priority."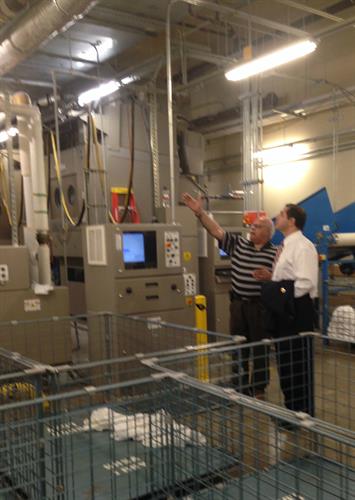 Rep. Cuellar learns about the operations of linen room at the Grand Hyatt Hotel in San Antonio.