For Minority and Hispanic Serving Institutions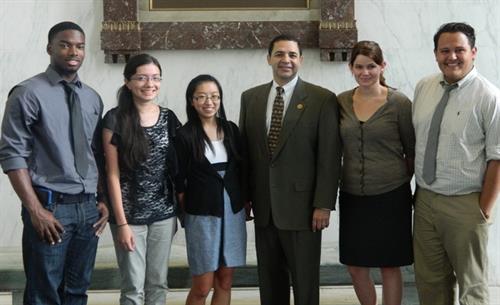 Staying connected to the higher education community is critical to stay abreast of the latest developments, learn about grant opportunities, and to continually hone one's skills.

Given the large number of minority-serving institutions in South Texas, we've included a list of need-to-know organizations to help you stay atop of what's happening.

Click on the links below to learn more about each organization.


Minority-Serving Institutions Community of Partners Council
Council is comprised of representatives from federal agencies who administer MSI programs.
Offers valuable national conference for MSIs to inform them of funding opportunities with federal government agencies
Fantastic for learning about the diverse opportunities for federal grants, faculty research opportunities, government contracts, federal employment for graduates, and student internships
Technical assistance in grant development
Great national networking

Hispanic Association of Colleges and Universities (HACU)
National organization that lobbies for legislation benefiting HSIs.
Holds annual national conference attended by many federal agencies
Sponsors annual Capitol Hill visits with legislators
Sponsors an internship program with U.S. Department of Agriculture
Fantastic national networking

Texas Hispanic-Serving Institutions Consortium
Holds conference twice per year in Texas for the state's HSIs.
Good for networking and uncovering funding opportunities
Provides trends in HSI education, with emphasis on Texas

Alliance for Hispanic-Serving Institution Educators
Unlike HACU, it is not a lobbying organization
Holds annual conference as best practice teaching for HSI educators and administrators
Provides trends in HSI education
Good networking and HSI-focused grant opportunities