Dear Friends,

Please take a moment to read my latest update from this week in Washington, D.C. You can stay connected by signing up for my weekly email here.
Interparliamentary Group with Officials from Mexico and Canada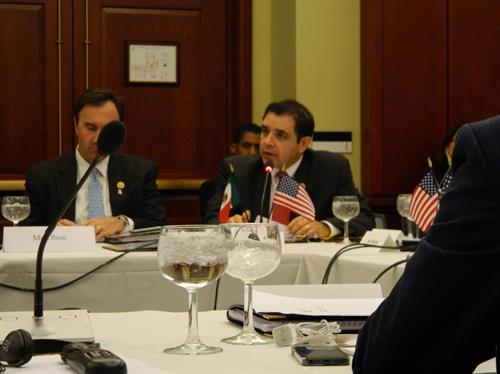 ​​I joined a group of officials from Mexico and Canada to discuss North American energy independence.

I spoke to a group of visiting officials from Mexico and Canada as part of the Interparliamentary Group exchange program. We discussed North American energy independence and our shared commitment to working together as a region.
Meeting with 4-H Record Book Winners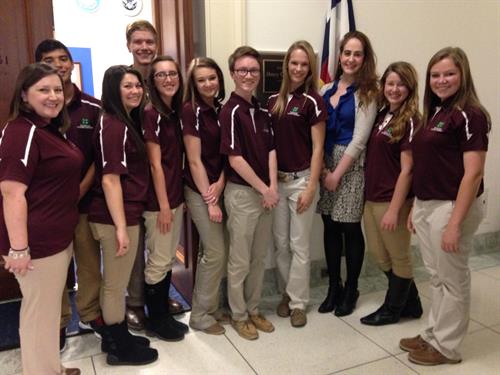 ​My Washington staff met with Texas 4-H record book winners and discussed resources my office provides to students.
My staff in Washington met with Texas 4-H record book winners including one student from Floresville, Ethan Campos. In the meeting, they discussed opportunities for students and ways in which my office can provide information and resources. Congratulations to all the talented young students for your accomplishments and best of luck in your next steps.
Health Insurance Enrollment Workshop in Rio Grande City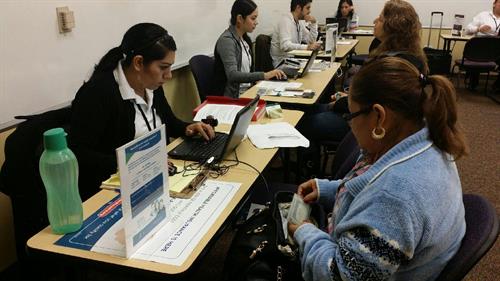 ​My office hosted a health insurance enrollment workshop for constituents living in Starr County.
My office hosted a health insurance enrollment workshop in Rio Grande City this week.
Navigators and healthcare counselors met with residents to provide information about their options for health insurance coverage. For more information on health insurance options, visit
www.healthcare.gov
or
www.cuidadodesalud.gov
.
Atascosa Justice of the Peace Recognized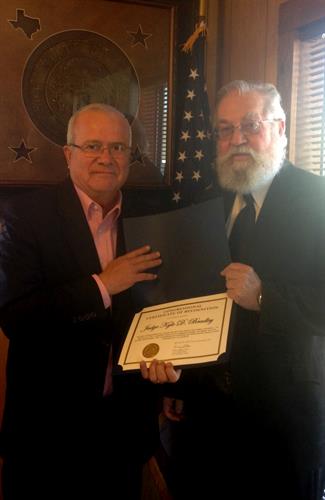 ​My outreach coordinator presented a Congressional Certificate of Recognition to Atascosa County Justice of the Peace, Judge Kyle D. Bradley.
Atascosa County Precinct 2 Justice of the Peace, the Honorable Judge Kyle D. Bradley, was recently recognized as a scholar by the Texas Justice Court Judges Association. My outreach coordinator for Atascosa County, Gilbert Lafuente, presented Judge Bradley with a Congressional Certificate of Recognition on my behalf. Congratulations, Judge Bradley, for being one of only 54 judges in the State of Texas to receive this honor!
Intern Spotlight Section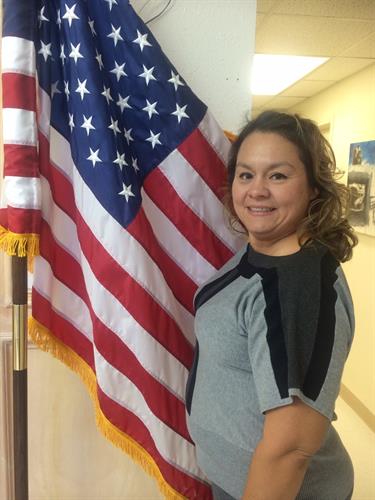 ​Jessica Castillo interned in my Mission District Office where she provided assistance to my caseworkers and outreach coordinators and learned about constituent services.
Read this week's TX28 intern spotlight section! Edinburg native Jessica Castillo is an intern in my Mission District Office and a senior at the University of Texas Pan-American where she is studying criminal justice with a minor in psychology. Read more about Jessica here on my website.
TX28 Federal Agency Tips
Did you know that winter is the season in which most home fires occur? Before you put up any holiday decorations or turn on that extra heater take a look at this winter fire safety video from the Federal Emergency Management Agency.

Sincerely,
Henry Cuellar

The House of Representatives is in session next week

CONNECT



Rep. Cuellar In the News
12/2/14, NBC News: GOP Floats Limiting Funding for DHS, Largest Agency Employing Latinos
12/1/14, Periodico Enlace: Henry Cuellar Invita a Taller Sobre Cuidado de Salud
12/1/14, Fox News Power Play: "Cuellar - The goal post has been moved several times"
12/1/14, Dallas Morning News: "Texans hope for new life for bills as GOP takes over Senate"
12/1/14, NTN24: "Vamos a hacer todo lo posible trabajar con Mexico - democrata Henry Cuellar sobre crimen organizado"
12/1/14, KGNS: "Department of Homeland Security offering 2015 Cyber Student Volunteer Initiative"

Neighborhood Office Hours

Tuesday,
December 9

Elmendorf City Hall
203 Bexar Ave.
9:30am - 10:00am
Elmendorf, TX

Floresville City Hall
1120 D Street
10:30am - 12:00pm
Floresville, TX

La Salle County Offices
(every other month)
Court House Square
1:00pm - 2:30pm
Cotulla, TX

Encinal City Hall
107 N. Tejas
3:00pm - 4:00pm
Encinal, TX

City Hall Conf. Room
2 1/2 Miles, South Farm Rd 2360
8:00am - 9:00am
La Grulla, TX

Ri Grande City, City Hall
101 Washington Street
10:00am - 11:30am
Rio Grande City, TX

Escobares City Hall
4851 East Hwy 83
1:30pm - 2:30pm
Escobares, TX

Roma Community Center
502 6th Street
3:00pm - 4:00pm
Roma, TX

Thursday,
December 11

St. Hedwig City Hall
13065 FM 1346
9:00am - 10:00am
St. Hedwig, TX

Sutherland Springs
(call for appointment)
10:30am - 11:30am
Sutherland Springs, TX

La Vernia City Hall
102 E. Chihuahua
1:00pm - 2:00pm
La Vernia, TX

El Cenizo City Hall
507 Cadena St.
9:30am - 10:30am
El Cenizo, TX

Rio Bravo City Hall
1701 Centeno Ln.
11:00am - 12:00pm
Rio Bravo, TX

Starr County Warehouse Bldg. Pct. 4
FM 755 (La Gloria)
10:00am - 11:00am
San Isidro, TX

Starr County Self Help Center
10 Mayorga Street
11:30am - 12:30pm
Rio Grande City, TX
(La Casita)

Have a question about neighborhood office hours? Call my toll free number at 877-780-0028